---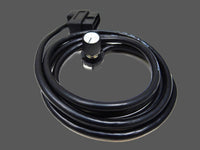 SoCal Diesel CSP5 Switch.
FOR USE ON 2006-2021 RAM/CUMMINS ONLY - FOR ALL CSP4/CSP5 FILES
This will not work for any GM 2001-2016 Duramax Model Vehicles

This has No "Pass Thru" connection
EDGE CTS may be Not connected thru the switch without needing a OBD2 Splitter.

You can order the CSP Pass thru switch if you need to connect another OBD Device.